Inspired by ancient Egypt,contemporary MTV culture, clubing and dance parties Mystorin's groove performance invites you to do something you have never done before. RAAMSET turns your venue into an ancient Egyptian tomb during a wild party and you are invited to go insane.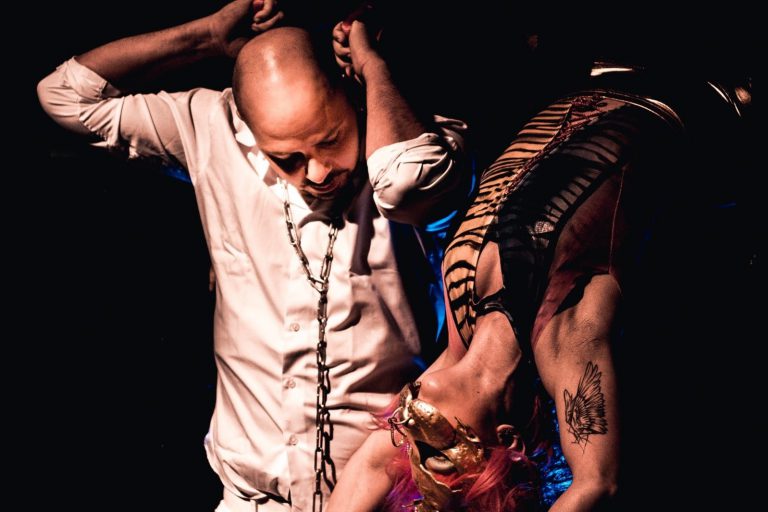 מדובר ביצירה אמיצה מבחינות רבות – יצירה ללא מילים, ללא עלילה, פילוסופית, בהליכה, בתחנה המרכזית – רק מעטים ואמיצים יסכימו לחוות מופע שכזה.
גם אם אתם אנשים (כמוני) שתיאטרון חזותי הוא לא כוס התה שלהם, קשה שלא להרגיש שעוברים חוויה באמת ייחודית במקום.
Picture the beauty of ancient Hebrew texts re-imagined in the theatrical realm, where striking visual imagery, extravagant costumes and unique movements help tell the stories of our ancestry