A first of its kind site specific performance, that takes place on all the 7 floors of the Central Bus Station in Tel Aviv.
Seven actors, seven floors, seven deadly sins, seven gates of heaven. Your ticket will not have a seat number, there will not be a break and there will not be ushers because these are not needed in SEVEN.
Join us not as passive spectators, but as active participants moving through magical worlds where the surprises never stop.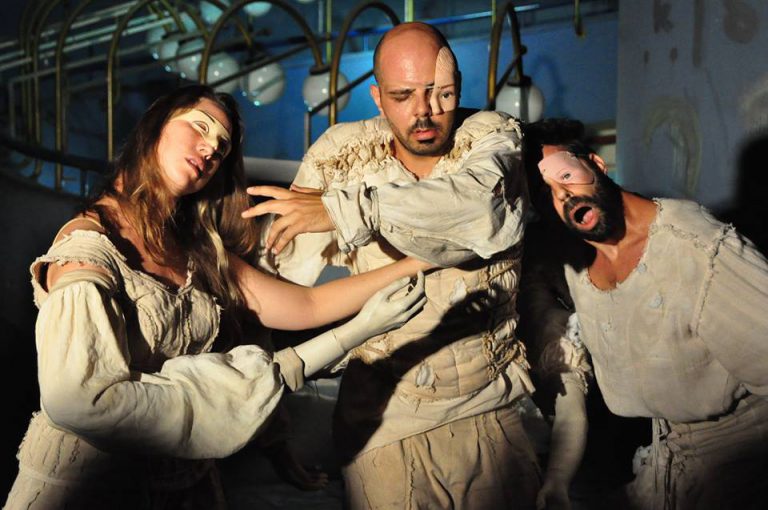 מדובר ביצירה אמיצה מבחינות רבות – יצירה ללא מילים, ללא עלילה, פילוסופית, בהליכה, בתחנה המרכזית – רק מעטים ואמיצים יסכימו לחוות מופע שכזה.
גם אם אתם אנשים (כמוני) שתיאטרון חזותי הוא לא כוס התה שלהם, קשה שלא להרגיש שעוברים חוויה באמת ייחודית במקום.
Picture the beauty of ancient Hebrew texts re-imagined in the theatrical realm, where striking visual imagery, extravagant costumes and unique movements help tell the stories of our ancestry