As a battle between good and evil wages on, a motley crew of misfit superheroes must band together to ensure humanity's survival, and prevent an imminent doomsday from occurring.
The only question is, will they be able to conquer their own demons and save the world from the apocalypse before time runs out?
Mystorin Theater is proud to present: Uncaged, a unique, thrilling digital experience, performed live on a global stage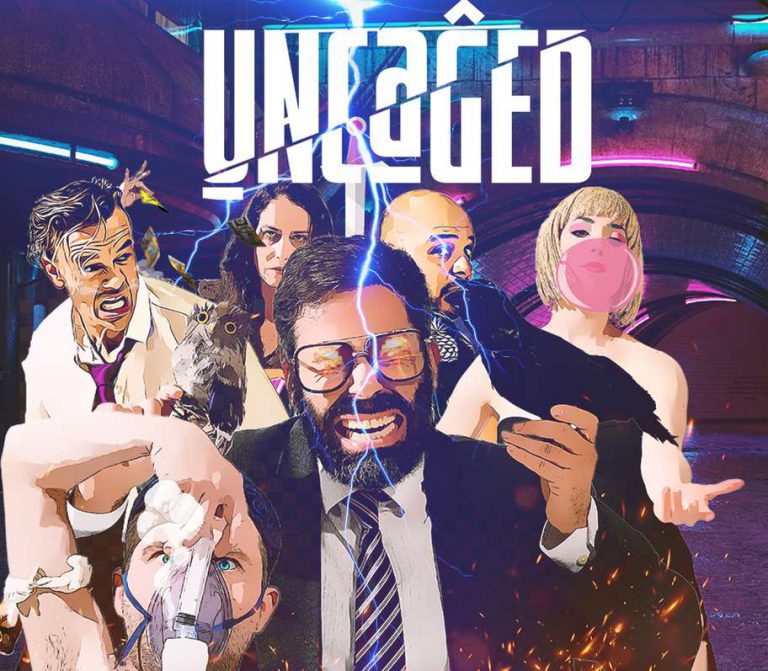 מדובר ביצירה אמיצה מבחינות רבות – יצירה ללא מילים, ללא עלילה, פילוסופית, בהליכה, בתחנה המרכזית – רק מעטים ואמיצים יסכימו לחוות מופע שכזה.
גם אם אתם אנשים (כמוני) שתיאטרון חזותי הוא לא כוס התה שלהם, קשה שלא להרגיש שעוברים חוויה באמת ייחודית במקום.
Picture the beauty of ancient Hebrew texts re-imagined in the theatrical realm, where striking visual imagery, extravagant costumes and unique movements help tell the stories of our ancestry