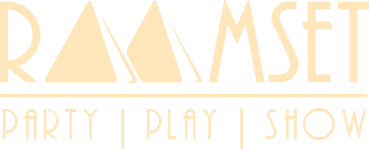 by ancient Egypt,contemporary MTV culture, clubing and dance parties Mystorin's groove performance invites you to do something you have never done before. RAAMSET turns your venue into an ancient Egyptian tomb during a wild party and you are invited to go insane.
The story of an impossible love and burning jealousy is portrayed to the sound of the beat. The show's lineup combines scenes of ancient ritual with current TRAP and FUNK music, breakdance, sensual vocals, amazing costumes and aerial acrobatics which will make you fly .
Come and mingle, fall in love and become addicted.